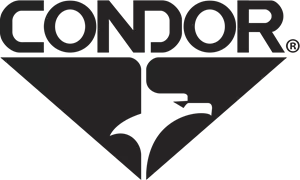 Condor® Triple Pistol Mag Pouch (MA52-008) - Multicam®
Out-of-Stock
Tax included
Triple Pistol Mag Pouch of Condor. The Condor Pistol Mag Pouch fits almost any pistol magazine. The adjustable flap is also ideal storage for utility items and small tools. (MA52-008) - Multicam®
Remaining order amount to obtain free shipping
€0.00
free shipping starts from
€0.00
Triple Pistol Mag Pouch of Condor. The Condor Pistol Mag Pouch fits almost any pistol magazine. The adjustable flap is also ideal storage for utility items and small tools. Grommets on the bottom of the pouch allows for drainage. Thanks to four MOD Straps can be attached to any MOLLE compatible platform on vest or belt.
Product features:
Fits most pistol mags
Each flap with velcro closure
Grommets for drainage
Durable construction
Four MOD Straps included
DIMENSIONS:
4.5" x 6.25"
Camouflage / Colour

MultiCam®

Fabric specification

100% Polyester

Main fastening

Fastened with velcro flap

Compartments

3 front compartments
16 other products in the same category: