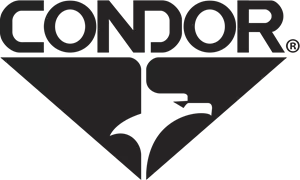 Condor® First aid kit Fold Out Medical Bag (MA20-003) - Coyote / Tan
Out-of-Stock
Tax included
First aid kit Fold Out Medical Bag Black of Condor. It consists of a main compartment and two smaller fold-out pockets. (MA20-003) - Coyote / Tan
Remaining order amount to obtain free shipping
€0.00
free shipping starts from
€0.00
First aid kit Fold Out Medical Bag Black of Condor. The Condor's compact medical bag. It consists of a main compartment and two smaller fold-out pockets. Each pocket has zipper and bag is closed with quick release buckle. Bag has adjustable and removable shoulder strap,web carrying handle and two vertical MOLLE straps so it can be attached to tactical vest or belt.
Product Features:
Main compartment and two fold-out pockets .
Adjustable and detachable shoulder strap
Web carrying handle
MOLLE straps
DIMENSION: 
9" x 10" x 5"
Camouflage / Colour

Coyote / Tan

Fabric specification

100% Polyester

Main fastening

Snap

Compartments

1 main compartment
2 front compartments
16 other products in the same category:
Customers who bought this product also bought:
BDU (Battle Dress Uniform)
SP-BDU-CR-02 XXL-R
The Battle Dress Uniform cotton pants have a loose fit with a reinforced buttocks and knees. The BDU uniform is suitable for everyday use, and 100% cotton in the form of RipStop fabric provides comfort and durability. BDU pants from Helikon-Tex have buttoned fly and waist that can be adjusted using straps on the sides. SP-BDU-CR-02
COLD WEATHER Gloves of Mechanix. When it's cold out, our Fleece Utility will do the job.