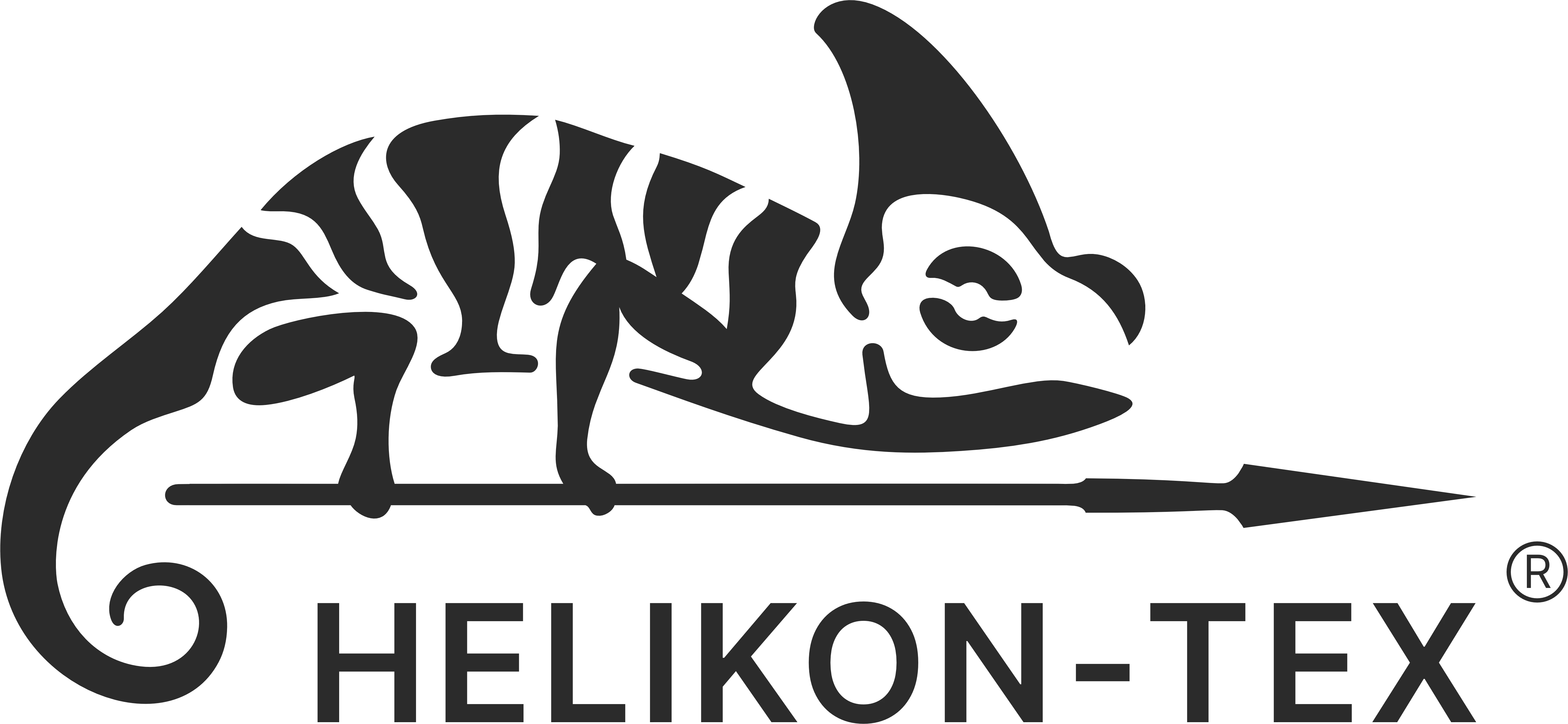 Helikon-Tex® Shemagh - White
Out-of-Stock
Tax included

        {"2023-11-11":{"price_formatted":"\u20ac8.90","price":"8.900000","price_tax_included":"8.900000","price_tax_excluded":"7.235772","date_add":"11.11.2023","lowest":false},"2023-11-12":{"price_formatted":"\u20ac8.90","price":"8.900000","price_tax_included":"8.900000","price_tax_excluded":"7.235772","date_add":"12.11.2023","lowest":false},"2023-11-13":{"price_formatted":"\u20ac8.90","price":"8.900000","price_tax_included":"8.900000","price_tax_excluded":"7.235772","date_add":"13.11.2023","lowest":false},"2023-11-14":{"price_formatted":"\u20ac8.90","price":"8.900000","price_tax_included":"8.900000","price_tax_excluded":"7.235772","date_add":"14.11.2023","lowest":false},"2023-11-15":{"price_formatted":"\u20ac8.90","price":"8.900000","price_tax_included":"8.900000","price_tax_excluded":"7.235772","date_add":"15.11.2023","lowest":false},"2023-11-16":{"price_formatted":"\u20ac8.90","price":"8.900000","price_tax_included":"8.900000","price_tax_excluded":"7.235772","date_add":"16.11.2023","lowest":false},"2023-11-17":{"price_formatted":"\u20ac8.90","price":"8.900000","price_tax_included":"8.900000","price_tax_excluded":"7.235772","date_add":"17.11.2023","lowest":false},"2023-11-18":{"price_formatted":"\u20ac8.90","price":"8.900000","price_tax_included":"8.900000","price_tax_excluded":"7.235772","date_add":"18.11.2023","lowest":false},"2023-11-19":{"price_formatted":"\u20ac8.90","price":"8.900000","price_tax_included":"8.900000","price_tax_excluded":"7.235772","date_add":"19.11.2023","lowest":false},"2023-11-20":{"price_formatted":"\u20ac8.90","price":"8.900000","price_tax_included":"8.900000","price_tax_excluded":"7.235772","date_add":"20.11.2023","lowest":false},"2023-11-21":{"price_formatted":"\u20ac8.90","price":"8.900000","price_tax_included":"8.900000","price_tax_excluded":"7.235772","date_add":"21.11.2023","lowest":false},"2023-11-22":{"price_formatted":"\u20ac8.90","price":"8.900000","price_tax_included":"8.900000","price_tax_excluded":"7.235772","date_add":"22.11.2023","lowest":false},"2023-11-23":{"price_formatted":"\u20ac8.90","price":"8.900000","price_tax_included":"8.900000","price_tax_excluded":"7.235772","date_add":"23.11.2023","lowest":false},"2023-11-24":{"price_formatted":"\u20ac8.90","price":"8.900000","price_tax_included":"8.900000","price_tax_excluded":"7.235772","date_add":"24.11.2023","lowest":false},"2023-11-25":{"price_formatted":"\u20ac8.90","price":"8.900000","price_tax_included":"8.900000","price_tax_excluded":"7.235772","date_add":"25.11.2023","lowest":false},"2023-11-26":{"price_formatted":"\u20ac8.90","price":"8.900000","price_tax_included":"8.900000","price_tax_excluded":"7.235772","date_add":"26.11.2023","lowest":false},"2023-11-27":{"price_formatted":"\u20ac8.90","price":"8.900000","price_tax_included":"8.900000","price_tax_excluded":"7.235772","date_add":"27.11.2023","lowest":false},"2023-11-28":{"price_formatted":"\u20ac8.90","price":"8.900000","price_tax_included":"8.900000","price_tax_excluded":"7.235772","date_add":"28.11.2023","lowest":false},"2023-11-29":{"price_formatted":"\u20ac8.90","price":"8.900000","price_tax_included":"8.900000","price_tax_excluded":"7.235772","date_add":"29.11.2023","lowest":false},"2023-11-30":{"price_formatted":"\u20ac8.90","price":"8.900000","price_tax_included":"8.900000","price_tax_excluded":"7.235772","date_add":"30.11.2023","lowest":false},"2023-12-01":{"price_formatted":"\u20ac8.90","price":"8.900000","price_tax_included":"8.900000","price_tax_excluded":"7.235772","date_add":"01.12.2023","lowest":false},"2023-12-02":{"price_formatted":"\u20ac8.90","price":"8.900000","price_tax_included":"8.900000","price_tax_excluded":"7.235772","date_add":"02.12.2023","lowest":false},"2023-12-03":{"price_formatted":"\u20ac8.90","price":"8.900000","price_tax_included":"8.900000","price_tax_excluded":"7.235772","date_add":"03.12.2023","lowest":false},"2023-12-04":{"price_formatted":"\u20ac8.90","price":"8.900000","price_tax_included":"8.900000","price_tax_excluded":"7.235772","date_add":"04.12.2023","lowest":false},"2023-12-05":{"price_formatted":"\u20ac8.90","price":"8.900000","price_tax_included":"8.900000","price_tax_excluded":"7.235772","date_add":"05.12.2023","lowest":false},"2023-12-06":{"price_formatted":"\u20ac8.90","price":"8.900000","price_tax_included":"8.900000","price_tax_excluded":"7.235772","date_add":"06.12.2023","lowest":false},"2023-12-07":{"price_formatted":"\u20ac8.90","price":"8.900000","price_tax_included":"8.900000","price_tax_excluded":"7.235772","date_add":"07.12.2023","lowest":false},"2023-12-08":{"price_formatted":"\u20ac8.90","price":"8.900000","price_tax_included":"8.900000","price_tax_excluded":"7.235772","date_add":"08.12.2023","lowest":false},"2023-12-09":{"price_formatted":"\u20ac8.90","price":"8.900000","price_tax_included":"8.900000","price_tax_excluded":"7.235772","date_add":"09.12.2023","lowest":false},"2023-12-10":{"price_formatted":"\u20ac8.90","price":"8.900000","price_tax_included":"8.900000","price_tax_excluded":"7.235772","date_add":"10.12.2023","lowest":true}}
      
Lowest price in the last 30 days
The universal Helikon-Tex shemagh scarf, comfortable to use. It has dimensions of 114 cm x 116 cm and weighs about 198 g, which meets most expectation. Made of pure, pleasant to the touch 100% cotton. It is suitable for use in both warm and cold climates. Light and breathable fabric provides universal usage. CZ-ARF-CO-20
Subscribe To When In Stock
You have successfully subscribed to this product
The universal Helikon-Tex shemagh scarf, comfortable to use. It has dimensions of 114 cm x 116 cm and weighs about 198 g, which meets most expectation. Made of pure, pleasant to the touch 100% cotton. It is suitable for use in both warm and cold climates. Light and breathable fabric provides universal usage. You can use it to cover your face against external factors, as a way to mask a weapon, and in other situations. In the case of the Helikon brand, shemagh has a classic look and is available in 4 basic colors - white, coyote, olive green and shadow gray. Each of them also has a characteristic print and a sewn-in brand's label. Shemagh is a characteristic attribute of Middle Eastern cultures, and at the same time a popular accessory for soldiers and people actively practicing various outdoor activities.
Camouflage / Colour

White

Fabric specification

100% Cotton

More information

One size fit all
Military store Helikon Tex
Many people hanker after a soldier dressed in uniform. That is why this type of clothing has come into fashion. It is very popular among the youths but also adults. In the same way, this style is in vogue among hunters; firstly because in such a way they put a camouflage on, and secondly, it is a part of their identification mark. In addition, the military store is characterized by wide range of military clothing. A person who pays a visit to this store can dress from head to toe. Such an online store is available at: https://hwesta.eu/en/1_helikon-tex. It is frequently chosen by buyers, since it has high-quality clothes as well as shopping itself is very convenient – you can do it, for instance,
remotely while drinking coffee at home.
Helikon tex
Helikon tex is a producer of technical clothing, military uniforms, thermoactive gear and headwear. The manufacturer also offers molle rucksacks and different types of backpacks, perfect for various expeditions, because they are very capacious. Thus, helikon tex products are suitable not only for ordinary individuals, but, above all, to soldiers and policemen. They are reliable, and, consequently,
more and more people decide to choose them.
 
Militaria Helikon Tex

Many people value goods that have some connection with the army. They pay much attention to them and try to have at least single item from military clothing in their wardrobe. That is why they keep a record of what is new in the offer, and what has changed, just to be switched on. Some people buy these clothes for a practical reason: to wear them. Others, however, buy them only to keep them in a wardribe and enjoy the way they look. Militaria is therefore a peculiar style only for selected people.
Military clothing Helikon Tex

A very large number of people are keen on this type of clothing, which is why it is eagerly bought by casual individuals. The choice is huge, so everyone can find what they are looking for without any problem. Military clothing is made of high quality material, resistant to adverse weather conditions with body-friendly feeling, so it does not sensitize or irritate the skin.
Military clothes Helikon
Such clothes are often worn not only by uniformed services but, above all, by civilians. Therefore, in the offer we have military pants, which are made of light, airy and stretchy material. As a result, these pants are comfortable and one can feel relaxed during all sorts of activities. Another item frequently chosen to build a military wardrobe is a jacket. It just looks neatly. What is more, it is lightweight, and its dense weave effectively protects from the wind. Military jackets fit perfectly not only to a daily basis occasions, but are also excellent match for running or cycling. Besides, when on colder days we put a thicker sweater or fleece under such jacket, it will prevent escaping the heat
from our body. Another eagerly chosen products are hats, because they have excellent thermoinsulating properties. In addition, they are made of a elastic and breathable materials that are scalpfriendly and do not irritate the skin. They are therefore ideal for everyday use but also for business and professional trips. Moreover, balaclavas are among top-chosen products. They protect from adverse conditions, as well perfectly adapt to any size of the head, because they are made of stretchable and fitting material. Some people, however, like vests. They allow to have unoccupied hands while still being warm and cozy. Some of the clients prefer to wear a sweatshirt under such a vest, because it is heat insulator and is pleasant to touch.
Moro clothing
There is also a large group of people who love wear moro. Moro pants are very popular among such clothing, because they are made of durable materials and perfectly blend in with the surroundings. Also uniforms are trendy, because one looks elegant in such a clothing. They are popular among hunters, since they like to hunt camouflaged as well they enjoy attending hunting club meetings while looking professional. Besides, men like to wear moro when clearing up and doing housework, since it is comfortable and resistant to damages.
16 other products in the same category:
Customers who bought this product also bought: