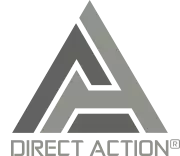 Direct Action® TIGER MOTH® Chest Rig - Cordura® - Urban Grey
Last items in stock
Tax included

        {"2023-04-30":{"price_formatted":"\u20ac189.00","price":"189.000001","price_tax_included":"189.000001","price_tax_excluded":"153.658537","date_add":"30.04.2023","lowest":false},"2023-05-01":{"price_formatted":"\u20ac189.00","price":"189.000001","price_tax_included":"189.000001","price_tax_excluded":"153.658537","date_add":"01.05.2023","lowest":false},"2023-05-02":{"price_formatted":"\u20ac189.00","price":"189.000001","price_tax_included":"189.000001","price_tax_excluded":"153.658537","date_add":"02.05.2023","lowest":false},"2023-05-03":{"price_formatted":"\u20ac189.00","price":"189.000001","price_tax_included":"189.000001","price_tax_excluded":"153.658537","date_add":"03.05.2023","lowest":false},"2023-05-04":{"price_formatted":"\u20ac189.00","price":"189.000001","price_tax_included":"189.000001","price_tax_excluded":"153.658537","date_add":"04.05.2023","lowest":false},"2023-05-05":{"price_formatted":"\u20ac189.00","price":"189.000001","price_tax_included":"189.000001","price_tax_excluded":"153.658537","date_add":"05.05.2023","lowest":false},"2023-05-06":{"price_formatted":"\u20ac189.00","price":"189.000001","price_tax_included":"189.000001","price_tax_excluded":"153.658537","date_add":"06.05.2023","lowest":false},"2023-05-07":{"price_formatted":"\u20ac189.00","price":"189.000001","price_tax_included":"189.000001","price_tax_excluded":"153.658537","date_add":"07.05.2023","lowest":false},"2023-05-08":{"price_formatted":"\u20ac189.00","price":"189.000001","price_tax_included":"189.000001","price_tax_excluded":"153.658537","date_add":"08.05.2023","lowest":false},"2023-05-09":{"price_formatted":"\u20ac189.00","price":"189.000001","price_tax_included":"189.000001","price_tax_excluded":"153.658537","date_add":"09.05.2023","lowest":false},"2023-05-10":{"price_formatted":"\u20ac189.00","price":"189.000001","price_tax_included":"189.000001","price_tax_excluded":"153.658537","date_add":"10.05.2023","lowest":false},"2023-05-11":{"price_formatted":"\u20ac189.00","price":"189.000001","price_tax_included":"189.000001","price_tax_excluded":"153.658537","date_add":"11.05.2023","lowest":false},"2023-05-12":{"price_formatted":"\u20ac189.00","price":"189.000001","price_tax_included":"189.000001","price_tax_excluded":"153.658537","date_add":"12.05.2023","lowest":false},"2023-05-13":{"price_formatted":"\u20ac189.00","price":"189.000001","price_tax_included":"189.000001","price_tax_excluded":"153.658537","date_add":"13.05.2023","lowest":false},"2023-05-14":{"price_formatted":"\u20ac189.00","price":"189.000001","price_tax_included":"189.000001","price_tax_excluded":"153.658537","date_add":"14.05.2023","lowest":false},"2023-05-15":{"price_formatted":"\u20ac189.00","price":"189.000001","price_tax_included":"189.000001","price_tax_excluded":"153.658537","date_add":"15.05.2023","lowest":false},"2023-05-16":{"price_formatted":"\u20ac189.00","price":"189.000001","price_tax_included":"189.000001","price_tax_excluded":"153.658537","date_add":"16.05.2023","lowest":false},"2023-05-17":{"price_formatted":"\u20ac189.00","price":"189.000001","price_tax_included":"189.000001","price_tax_excluded":"153.658537","date_add":"17.05.2023","lowest":false},"2023-05-18":{"price_formatted":"\u20ac189.00","price":"189.000001","price_tax_included":"189.000001","price_tax_excluded":"153.658537","date_add":"18.05.2023","lowest":false},"2023-05-19":{"price_formatted":"\u20ac189.00","price":"189.000001","price_tax_included":"189.000001","price_tax_excluded":"153.658537","date_add":"19.05.2023","lowest":false},"2023-05-20":{"price_formatted":"\u20ac189.00","price":"189.000001","price_tax_included":"189.000001","price_tax_excluded":"153.658537","date_add":"20.05.2023","lowest":false},"2023-05-21":{"price_formatted":"\u20ac189.00","price":"189.000001","price_tax_included":"189.000001","price_tax_excluded":"153.658537","date_add":"21.05.2023","lowest":false},"2023-05-22":{"price_formatted":"\u20ac189.00","price":"189.000001","price_tax_included":"189.000001","price_tax_excluded":"153.658537","date_add":"22.05.2023","lowest":false},"2023-05-23":{"price_formatted":"\u20ac189.00","price":"189.000001","price_tax_included":"189.000001","price_tax_excluded":"153.658537","date_add":"23.05.2023","lowest":false},"2023-05-24":{"price_formatted":"\u20ac189.00","price":"189.000001","price_tax_included":"189.000001","price_tax_excluded":"153.658537","date_add":"24.05.2023","lowest":false},"2023-05-25":{"price_formatted":"\u20ac189.00","price":"189.000001","price_tax_included":"189.000001","price_tax_excluded":"153.658537","date_add":"25.05.2023","lowest":false},"2023-05-26":{"price_formatted":"\u20ac189.00","price":"189.000001","price_tax_included":"189.000001","price_tax_excluded":"153.658537","date_add":"26.05.2023","lowest":false},"2023-05-27":{"price_formatted":"\u20ac189.00","price":"189.000001","price_tax_included":"189.000001","price_tax_excluded":"153.658537","date_add":"27.05.2023","lowest":false},"2023-05-28":{"price_formatted":"\u20ac189.00","price":"189.000001","price_tax_included":"189.000001","price_tax_excluded":"153.658537","date_add":"28.05.2023","lowest":false},"2023-05-29":{"price_formatted":"\u20ac189.00","price":"189.000001","price_tax_included":"189.000001","price_tax_excluded":"153.658537","date_add":"29.05.2023","lowest":true}}
      
Lowest price in the last 30 days
TIGER MOTH® Chest Rig of Direct Action®. The lightest chest rig in Direct Action® line, the TIGER MOTH combines extensive customization possibilities with a compact size - for when low-profile / no bulk is a serious requirement. CR-TGRM-CD5-UGR
Subscribe To When In Stock
You have successfully subscribed to this product
The lightest chest rig in our line, the TIGER MOTH combines extensive customization possibilities with a compact size - for when low-profile / no bulk is a serious requirement.
Specs:
Proprietary laser-cut laminate, Cordura® 500D and softshell construction
Integrated, adjustable magazine pouches, will fit: 8 x AR type, 4 x AK type or 4 x SR type magazines
PALS platforms on the sides for radio, medical or utility pockets, horizontal PALS slots under ammunition pouches for tourniquets, pistol magazine pouches etc.
Body armor interface via buckles and additionally stabilized with a Velcro adapters
Low profile, adjustable harness with slots for PTT and additional accessories attachment
Flat inner pocket in chest panel
Comms / antenna routing
Fabric specification

CORDURA®
Direct Action is a Polish manufacturer of tactical gear, founded in 2010. The company was established with the aim of providing exceptionally sturdy and durable equipment for specialists such as soldiers, police officers, firefighters, and emergency services personnel. Since the beginning, Direct Action has focused on providing the highest quality products that meet the expectations of even the most demanding users.
Direct Action offers a wide range of products, such as tactical vests, backpacks, bags, belts, gloves, protectors, medical equipment, jackets, pants, and many other accessories. All products are carefully designed and made from the best materials, ensuring reliability and durability even in the most demanding conditions.
Direct Action products are highly regarded among specialists from all over the world. The company regularly collaborates with special units and specialized police and military departments, allowing for constant improvement and refinement of its products. This collaboration enables Direct Action to tailor its products to specific user needs and ensure the highest quality and durability.
One of the most important elements that sets Direct Action apart from other tactical gear manufacturers is innovation. The company regularly introduces new technologies and materials to the market, which allow for even greater durability and reliability of its products. This gives users the confidence that Direct Action gear will serve them for many years, even in the toughest conditions.
Direct Action is also a company that cares about the environment. All products are made from environmentally friendly materials, and production is carried out with minimal impact on the natural environment. The company also engages in various charitable and social activities, which allows it to build a positive image and strengthen its position in the market.
16 other products in the same category:
Customers who bought this product also bought:
Tactical Vests
CR-TMPT-CD5-UGR
TEMPEST® Chest Rig of Direct Action®. Stripped down and ready for action, TEMPEST® chest rig also offers increased modularity for full user-customization. The tight split front design allows for comfortable use in stand-alone mode. CR-TMPT-CD5-UGR
Self Defense
CR-CRCP-NLN-UGR
CHEST RIG COMFORT PAD® SET - Urban Grey of Direct Action®. Chest Rig Comfort Pad Set was designed to provide additional comfort. The set fits all Direct Action® Chest Rigs. CR-CRCP-NLN-UGR
Self Defense
CR-SNPL-CD5-UGR
SNIPER PANEL® (for Hurricane® & Tempest® Chest Rig) - Urban Grey of Direct Action®. Additional front panel for HURRICANE and TEMPEST Chest Rigs, attachable directly to front zipper. CR-SNPL-CD5-UGR