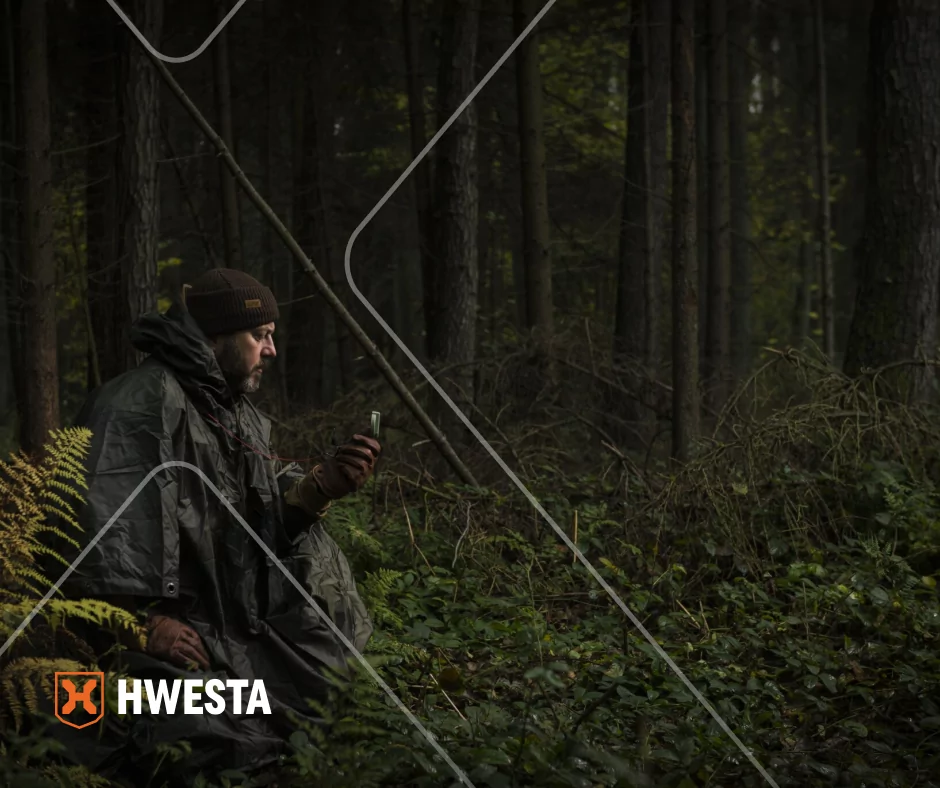 Cordura, nylon ripstop, softshell, hardshell, and Gore-Tex - these clothing materials are key factors that impact comfort and performance during our outdoor adventures. That's why today, we'll explore the benefits and drawbacks of these materials and when and in what conditions they are most useful.
1. Cordura 500D: Durability in the Field
Cordura 500D is a material with exceptional durability, exceptionally resistant to abrasion and damage. It's excellent for making backpacks, bags, and equipment that are exposed to intense wear. Choosing clothing made of Cordura is a wise decision if you expect durability in the field, such as during heavy hiking or bushcraft activities.
2. Nylon Ripstop: Exceptional Tear Resistance
Nylon ripstop is another material that is resistant to tearing and ripping. It has a special structure that prevents holes from spreading, making it extremely durable. It's an excellent choice for jackets and pants that will be exposed to contact with sharp stones or branches during outdoor activities.
3. Softshell: Comfort and Breathability
Softshell material combines a waterproof outer layer with a breathable interior. It is comfortable, flexible, and provides thermal comfort. Suitable for activities in cooler conditions, wind and moisture are not a problem. Softshell is an excellent choice for spring and autumn hikes.
4. Hardshell: Effective Protection Against Moisture
If you expect complete protection from rain and wind, hardshell material is the key choice. Hardshell is typically a two or three-layer material that is completely waterproof and breathable. Ideal for extreme weather conditions and rain.
5. Gore-Tex: The Standard in Waterproof Membranes
Gore-Tex is a well-known waterproof and breathable membrane often used in outdoor clothing. It provides effective protection against rain and wind, while wicking moisture away from the body. Gore-Tex is synonymous with quality in the field of outdoor clothing.
6. Combination of Materials: Comfort and Functionality
Often, designers of outdoor clothing combine different materials to get the best of both worlds. An example could be a 3-in-1 jacket that combines a windproof outer layer with a separate zip-in liner. Such a design allows you to adapt your clothing to changing weather conditions. You can wear just the outer layer on warm days and add the liner to stay warm in cooler conditions.
7. Chemical Resistance: Protection in Challenging Conditions
If your outdoor activities involve exposure to chemicals, such as during forestry work, choose clothing resistant to chemical substances. Materials like Teflon, which create a liquid-repellent coating, can protect you from accidental spills of hazardous substances.
8. Sun Protection: UV in the Outdoors
It's also worth paying attention to protection against UV radiation. Some clothing materials have built-in protection against sunlight, which is important during long days in the sun. Look for UPF (Ultraviolet Protection Factor) labels, indicating the level of UV protection.
When choosing outdoor clothing, the material plays a crucial role. It's important to carefully consider the type of activity, weather conditions, and personal preferences to find clothing that meets your expectations. Whether you value Cordura's durability, softshell's breathability, or hardshell and Gore-Tex's effective protection, there are various options available in the market that will allow you to enjoy outdoor adventures.
Comments (0)
No comments at this moment